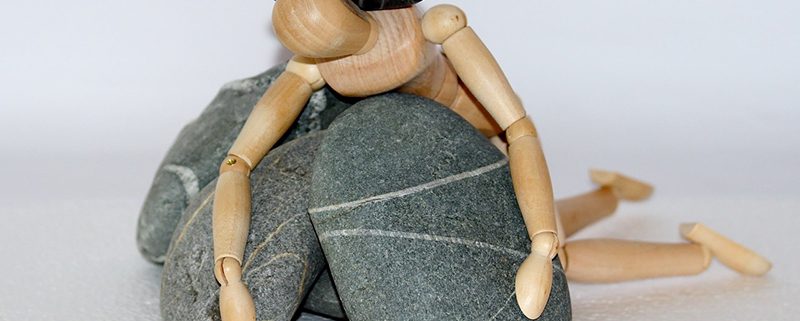 An orgasm is something that I think it's safe to say most everyone is happy to experience when having sex, but did you know that there are certain orgasm disorders? These disorders, if present, make it difficult or even impossible to have an orgasm. Read on to see what the different types of orgasm disorders are and what their treatments entail.
What Causes an Orgasm Disorder?
While both men and women can experience an orgasm disorder, it is much more common in women. In fact, it's estimated that orgasm disorders can affect 11% to 41% of all women.
Many things can cause an orgasm disorder to develop; it's not necessarily something that you're born with. It can develop due to medical conditions or may just result from someone's temperament.
There are a variety of emotional, physical, and psychological factors that can affect a woman's ability to orgasm, some of which include:
medical conditions
older age
certain medications
shyness
poor self-esteem
cultural or religious beliefs
guilt about enjoying sexual activities
a history of gynecological surgeries
a history of sexual abuse
stress
mental health conditions
relationship issues
As you can see, there are many reasons why someone may develop an orgasm disorder, and in many cases, thankfully, it is not a permanent thing. For example, if a particular medication is causing an orgasm disorder, discontinuing the medications usually brings things back to how they should be.
In addition, it may be a combination of the above that makes it difficult for someone to orgasm. It's also possible that being unable to orgasm has created a vicious cycle due to the distress someone may experience when they cannot orgasm. They may find that the next time they engage in sexual activities it becomes even harder to orgasm, and then the cycle repeats.
Types of Orgasm Disorders
The main symptom of an orgasm disorder is being unable to orgasm. Still, it may appear as having an unsatisfying orgasm or taking a long time to reach climax in other people.
There are four types of orgasm disorders.
Primary Anorgasmia
This dysfunction is not so much due to any deviation from normal bodily function and has more to do with a woman's situation.
Someone with primary anorgasmia has never had an orgasm, but it is usually found in cases of emotional or sexual abuse. It may also be seen in women from cultures where sex is considered a dirty act and unladylike.
As such, it's not that these women cannot orgasm; it's just that they have not partaken in sexual activities where their partner's goal is to help them achieve orgasm, or the nature of their relationship has made it difficult to achieve an orgasm. It's also possible that they have been taught that sex should not be enjoyable, and as such, it is not for them.
Secondary Anorgasmia
With this condition, someone may be able to orgasm, but they have a hard time getting there. Because of this, orgasms are rare and often take a lot of work to make happen, which can be frustrating.
Situational Anorgasmia
This type of orgasm disorder is the most common of all these. When someone has this type of orgasm disorder, they can orgasm, but only in specific situations, such as with oral sex or through masturbation.
General Anorgasmia
People with this condition cannot orgasm at all, even when they are sexually aroused and stimulated. They have tried a variety of situations and different sexual activities, but no matter what they are not able to orgasm.
If you think you have an orgasm disorder due to an inability to orgasm, unsatisfying orgasms, or taking a long time to orgasm, it is always good to start by scheduling an appointment with your doctor.
As we discussed, there are many causes of orgasm disorders, so your doctor will be able to help you diagnose the condition and help determine what is causing it, which will then help you figure out how best to treat it.
Your doctor will likely perform a physical exam and ask questions about your sexual history to determine the underlying cause of the orgasm disorder.
Your doctor may also refer you to a gynecologist or sexologist, like myself, for a follow-up exam. They may be able to recommend additional treatments and help determine the true cause of the orgasm disorder. Essentially, everyone is going to do what they can to help make orgasms possible for you again.
How to Treat an Orgasm Disorder
Unfortunately, there is no single treatment that is applicable to all those with orgasm disorders, and in some cases, it isn't a quick fix that can help treat it.
If there's an underlying medical condition causing the orgasm disorder, such as diabetes, then treating that condition may also prove successful at treating the orgasm disorder. If it is a medication causing the disorder, then discontinuing that medication and switching to another should help remedy the situation.
However, for people who cannot orgasm due to underlying psychological problems, treating their orgasm disorder may take a bit more work, including cognitive behavior therapy (CBT) or sex therapy. Couples counseling is another option that may be beneficial to work through any conflicts or disagreements that may be contributing to the orgasm deficiency. Killing two birds with one stone, couples therapy can help all problems within the relationship and bedroom.
It's also possible that the solution to the orgasm disorder is to experiment with other types of orgasms until a successful method is found. If someone is trying to orgasm from penetration alone, which many people cannot, they may find that with clitoral stimulation, they can orgasm.
Yet another option is estrogen hormone therapy which can help increase sexual desire and the amount of blood that flows to the genitals. The more blood that flows to the genitals, the more sensitive they become, and the more likely someone will orgasm.
Many women experience orgasm disorders due to various conditions such as emotional, psychological, and physical. If you think you have an orgasm disorder, schedule a visit with a doctor so that they can help you determine what is causing the orgasm disorder. Whether from an untreated medical condition or relationships problems, a doctor will be able to help you figure out the cause of the disorder and how to treat it so you can go back to reaching climax.
References
[1] Rellini, A., & Clifton, J. (2011). Female Orgasmic Disorder. Sexual Dysfunction: Beyond The Brain-Body Connection, 35-56. doi: 10.1159/000328807
About Dr. Mel Irvine
Dr. Mel Irvine, DNP and Clinical Sexologist specializes in sexual medicine and beauty in Fort Myers Florida. She earned her Doctor of Nursing Practice at Florida Gulf Coast University and her master's degree at the University of Alabama at Birmingham. In 2018, she completed a preceptorship at San Diego Sexual Medicine with Dr. Irwin Goldstein and obtained her clinical sexologist certification from STII with Dr. Carol Clark. She is passionate about working with singles and couples to learn and explore their sexuality and sexual health needs through providing a comfortable and nonjudgmental atmosphere. As a provider she offers a balanced and holistic approach that encompasses a multimodal care delivery model.
Our sexual medicine and beauty treatments in Fort Myers Florida:
https://drmelirvine.com/storage/2021/11/sexual-disorders.jpg
548
800
John
https://drmelirvine.com/storage/2021/10/dr-mel-irvine-main-logo-300x83.png
John
2021-11-01 10:38:41
2022-03-26 09:27:56
Orgasm Disorders