Kava and Kratom: Benefits and Differences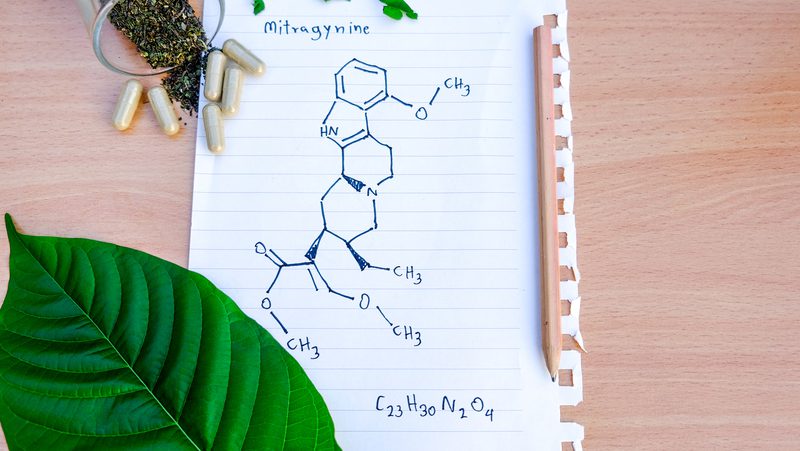 While society is placing a growing emphasis on "natural†ingredients, this is often a misleading term as most assume that natural, plant-derived ingredients are safe and healthy. However, that is not always the case. As with all things taken for health-promoting purposes, it is still important to be aware of the natural products you take, their effects on the body, and their potential risks.
Two natural products increasing in popularity are kava and kratom. While they offer benefits, there are also some risks to be aware of with these products to ensure you are using them safely.
What is Kava?
Kava is derived from the roots of the kava plant, which belongs to the pepper family and is naturally found in countries such as Indonesia and Fiji. In these countries, the root of the kava plant is often used to make different types of juice beverages and teas. In some restaurants, you may find kava root mixed with water or coconut milk to create a recreationally or socially consumed drink. In history, kava has also made an appearance in ceremonial rituals.
As for its use in the United States, kava is used as a supplement, tea, or an ingredient in baked goods for its relaxing qualities.
Benefits of Kava
Kava is often used to relieve anxiety and promote sleep, and research into its benefits confirms these results.
In a randomized trial from 2013, 75 people with anxiety disorders were given kava extract or a placebo for six weeks. At the study's conclusion, the scientists found that kava had a small yet significant ability to reduce anxiety symptoms.
The NIH also confirms that a good amount of research into kava for anxiety has been reported, yet as of now, there is not enough evidence to support its use for other conditions.
However, research into the benefits of kava for sleep is growing, with one study finding that kava was able to reduce stress and insomnia in those who took it. Another study also found that, in addition to helping people fall asleep, kava also showed an ability to improve sleep quality.
What is Kratom?
Kratom comes from a plant related to coffee, with those in kratom's native countries (in Southeast Asia) often chewing the leaves of kratom for pain relief and energy. However, some of these countries have recently banned kratom because of a growing concern for its potentially addictive qualities. Despite this, kratom is still exported to other countries, such as the US, and its leaves are often crushed and processed to create nutritional supplements.
These supplements may come in powder, liquid, or capsule forms. The liquid extract form, in particular, provides kratom in a potent concentration, which is easy for users to consume in high doses.
Kratom offers relaxation for those who use it in addition to promotion of well-being or help with various mental and physical health issues.
Benefits of Kratom
As for the health benefits of kratom, there is currently very little reliable scientific evidence to support the claims made about this supplement.
For example, a 2017 survey suggests that using kratom may help relieve the symptoms of mood disorders and alleviate pain. However, the survey was based on self-reporting, which makes it more difficult to gauge which responses are factual and unbiased.
Yet another study on kratom found that it could improve opioid tolerance in mice, which might help with symptoms of opioid withdrawal. However, these results have not yet been confirmed in human studies.
A 2017 review of the benefits of kratom weighed with the risks found that kratom possesses benefits that include sedative and stimulant effectives, inhibition of inflammatory markers, and enhanced immunity. However, the authors of the review could not determine through the data analysis if the benefits offered by kratom outweighed its toxicity and risks, and they strongly suggest that the potential side effects outweigh the benefits.
How Do Kava and Kratom Differ?
While these two plants can offer similar effects on the body, they are overall very different. For starters, they come from different plant families and produce their effects through different mechanisms. The intentions for these supplements also differ.
Effects
Kava and kratom often seem as though they offer similar relaxing effects on the body, but there is more to their effects than that, which allows clear differences to arise.
Kava acts similarly to a sedative or depressant and is often used to help someone relax or sleep. Kava can also affect a part of the brain closely linked to emotion, affecting someone's mood.
In comparison, the effects of Kratom differ based on the strain. For example, the Maeng Da strain acts similarly to a stimulant and pain killer, while the Bali strain produces a euphoria similar to opioids. In comparison, kava does not produce a high similar to opioids and, as such, does not have the same risk of tolerance or addiction that kratom carries.
The effect of kratom also depends on the dose, with smaller quantities producing stimulating effects like coffee, whereas larger doses have effects that more closely resemble opioids.
Dangers
While both kava and kratom are derived from plants, they each carry a unique set of physical and mental health risks.
One of the greatest risks of kava root is potential liver damage, although it is still unclear how this liver damage results. Additionally, this does not affect most people who use kava.
Other dangers of kava, which are more common when taken in higher dosages, include:
dizziness
shortness of breath
confusion
nausea
skin problems
When it comes to the dangers of these supplements, those associated with kratom are typically more concerning, mainly because of its potential for addiction and overdose. In fact, research has shown that kratom can cause addiction and symptoms of withdrawal similar to heroin and other opioids. Because of this, kratom has been under scrutiny by the Food and Drug Administration (FDA) and DEA due to safety concerns.
Kratom causes addiction in the same way that opioids do, which is linked to the part of the brain it activates. Kratom contains alkaloids, which act as opiate receptor agonists similar to morphine and other opiates. This means that while kratom is not an opiate itself, it produces very similar effects to opiates.
Kratom also offers euphoric effects, which some people may come to rely upon, further aiding addiction. Because of this, those with a history of substance misuse are at a greater risk of becoming addicted to kratom. Frequently using kratom, especially at a high dose, also increases the risk of addiction significantly.
It is also possible for those who take kratom regularly and then stop to experience withdrawal, which can cause symptoms such as:
diarrhea
decreased appetite
muscle spasms
muscle pain
anxiety
twitches
watery eyes
trouble sleeping
negative mood changes
anger
tension
hot flashes
nervousness
fever
Overdose is also possible with kratom, with a 2019 analysis released by the CDC finding that of 27,000 deaths related to drug overdose, 91 were due to kratom. Additionally, scientists believe that using kratom with other illicit substances significantly increases the risk of overdose.
Some of the other dangers of kratom include:
delusions or hallucinations
sweating
nausea
constipation
dry mouth
increased urination
Scientists have also reported a range of severe symptoms that can result from kratom abuse, such as:
hepatitis
acute liver failure
acute lung injury
damage to the heart
cognitive impairment
seizures
coma
acute respiratory distress syndrome
acute kidney injury
Legality
Kava is legal in all states within the United States and has also never found itself as a subject of controversy. This supplement can even be found in some stores, such as grocery stores and pharmacies.
In comparison, the legality of kratom varies on where you are. Currently, it is on the Drug Enforcement Agency's (DEA's) "drugs of concern†list, and the DEA has given individual states and counties the responsibility of determining its legality. As of 2022, 6 states have made kratom use illegal, and its legality is pending legislation in an additional 5 states.
Kava vs. Kratom
Kava and kratom are two plant-derived substances that have been increasing in popularity amongst those looking for "natural†solutions. When kratom is administered in a high dosage, it shares benefits with kava that include pain relief, relaxation, and stress reduction. However, these higher doses of kratom also come with euphoric experiences due to its opioid-like effects, which can become addictive and potentially harmful. In comparison, kava is not addictive and is legal in all locations.
Research regarding the health benefits of kava is also more conclusive, whereas kratom's health benefits are primarily unsupported by research or are not shown to outweigh the risks.
While natural remedies are seeing more time in the spotlight recently and are increasing in excitement, it is still important to remember that even plant-based medicines can harm you, which is why it is always best to look at scientific reports or discuss with your doctor before beginning a new supplement.
References
National Center for Complementary and Integrative Health. Kava. (2020). https://www.nccih.nih.gov/health/kava#hed4
Olsen EO, O'Donnell J, Mattson CL, Schier JG, Wilson N. Notes from the Field: Unintentional Drug Overdose Deaths with Kratom Detected — 27 States, July 2016–December 2017. MMWR Morb Mortal Wkly Rep 2019;68:326–327. DOI: http://dx.doi.org/10.15585/mmwr.mm6814a2external icon.
Eastlack, S., Cornett, E., & Kaye, A. (2020). Kratom—Pharmacology, Clinical Implications, and Outlook: A Comprehensive Review. Pain And Therapy, 9(1), 55-69. doi: 10.1007/s40122-020-00151-x
U.S. Department of Justice Drug Enforcement Administration. Drugs of Abuse. (2017). https://www.dea.gov/sites/default/files/sites/getsmartaboutdrugs.com/files/publications/DoA_2017Ed_Updated_6.16.17.pdf#page=84
Sarris, J., Stough, C., Bousman, C.A., Wahid, Z.T., Murray, G., Teschke, R., Savage, K., Dowell, A., Ng, C.H., & Schweitzer, I. (2013). Kava in the Treatment of Generalized Anxiety Disorder: A Double-Blind, Randomized, Placebo-Controlled Study. Journal of Clinical Psychopharmacology, 33, 643–648.
Wheatley D. (2001). Stress-induced insomnia treated with kava and valerian: singly and in combination. Human psychopharmacology, 16(4), 353–356. https://doi.org/10.1002/hup.299
Lehrl S. (2004). Clinical efficacy of kava extract WS 1490 in sleep disturbances associated with anxiety disorders. Results of a multicenter, randomized, placebo-controlled, double-blind clinical trial. Journal of affective disorders, 78(2), 101–110. https://doi.org/10.1016/s0165-0327(02)00238-0
Fluyau, D., & Revadigar, N. (2017). Biochemical Benefits, Diagnosis, and Clinical Risks Evaluation of Kratom. Frontiers In Psychiatry, 8. doi: 10.3389/fpsyt.2017.00062
Grundmann O. (2017). Patterns of Kratom use and health impact in the US-Results from an online survey. Drug and alcohol dependence, 176, 63–70. https://doi.org/10.1016/j.drugalcdep.2017.03.007
Eastlack, S., Cornett, E., & Kaye, A. (2020). Kratom—Pharmacology, Clinical Implications, and Outlook: A Comprehensive Review. Pain And Therapy, 9(1), 55-69. doi: 10.1007/s40122-020-00151-x
About Dr. Mel Irvine
Dr. Mel Irvine, DNP and Clinical Sexologist specializes in sexual medicine and beauty in Fort Myers Florida. She earned her Doctor of Nursing Practice at Florida Gulf Coast University and her master's degree at the University of Alabama at Birmingham. In 2018, she completed a preceptorship at San Diego Sexual Medicine with Dr. Irwin Goldstein and obtained her clinical sexologist certification from STII with Dr. Carol Clark. She is passionate about working with singles and couples to learn and explore their sexuality and sexual health needs through providing a comfortable and nonjudgmental atmosphere. As a provider she offers a balanced and holistic approach that encompasses a multimodal care delivery model.
Our sexual medicine and beauty treatments in Fort Myers Florida:
https://drmelirvine.com/storage/2022/12/Kava-and-Kratom-Benefits-and-Differences.jpg
451
800
Ben Irvine
https://drmelirvine.com/storage/2021/10/dr-mel-irvine-main-logo-300x83.png
Ben Irvine
2022-12-09 13:25:26
2023-11-14 17:11:44
Kava and Kratom: Benefits and Differences