Semaglutide for Weight Loss: Facts, Benefits, and Risks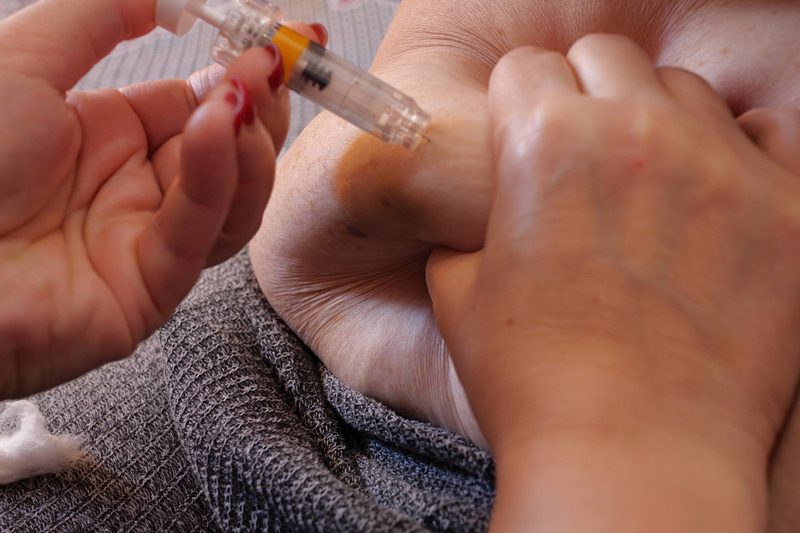 Weight is a common concern and struggle in modern-day society, with many people trying to lose weight but making no progress despite their best efforts. In addition to the impact excess weight leaves on your self-esteem, it is also a common contributing factor to many health conditions, such as heart disease and diabetes.
It can be frustrating to follow specific guidelines only to see no results, but there are weight-loss aids that can help. For those categorized as obese or those with an overweight BMI and a weight-associated health condition, semaglutide may help with your weight loss efforts.
What Is Semaglutide?
Semaglutide (Ozempic, Wegovy, Rybelsus) is a medicine used in two primary demographics. Its first purpose is to help certain individuals lose weight, and its second purpose is to reduce blood sugar levels and the risk of major cardiovascular events (e.g., stroke, heart attack) in individuals with type 2 diabetes.
As a glucagon-like peptide 1 (GLP-1) agonist, semaglutide works by:
lowering the amount of glucagon released
increasing insulin resistance
delaying gastric emptying
reducing appetite.
GLP-1 is a hormone primarily produced by the gut, but it also is produced by the pancreas and nervous system. It works by targeting the brain to regulate appetite, especially after eating. It also slows how quickly the stomach empties, which helps you feel fuller for longer and reduces how much you feel the need to eat.
Since semaglutide is a GLP-1 agonist, it mimics the actions of GLP-1, producing these same effects.
Semaglutide Uses
There are three brands of semaglutide, and each one is FDA approved for a specific condition.
Ozempic: a subcutaneous injection used to lower blood sugar levels in those with type 2 diabetes. It is intended to be used in conjunction with diet and exercise and may also be used for patients with cardiovascular disease to help lower the risk of stroke or heart attack.
Wegovy: a subcutaneous injection used for weight management of a specific population.
Rybelsus: a tablet taken once a day to help lower blood sugar levels in individuals with type 2 diabetes, along with diet and exercise.
For those looking to lose weight through the use of semaglutide, it will be with Wegovy, which helps with long-term weight loss by regulating the body's appetite and the number of calories consumed.
Who Can Use Semaglutide for Weight Loss?
Wegovy is intended for a specific population, which includes adults with either a body mass index (BMI) of 30 or higher, or a BMI of 27 or higher and a health condition related to weight.
Applicable health conditions can include:
type 2 diabetes
high blood pressure
high cholesterol
Semaglutide for Weight Loss Benefits
Research into semaglutide for weight loss has shown many benefits.
As for GLP-1 agonists in general, they have been researched for over 16 years, consistently showing results for reducing body weight in patients with and without diabetes.
Semaglutide has been shown to be superior in promoting bodyweight reduction compared to other GLP-1 agonists, though, with the participants in a 2018 study using semaglutide exhibiting weight loss of more than 5%.
When approving Wegovy, the FDA referenced a clinical trial where those who received Wegovy lost an average of 12.4% of their body weight, with an average BMI of 38 in the participants.
Another trial cited by the FDA showed that those who took Wegovy lost 6.2% of their body weight compared to participants who were only given a placebo.
Semaglutide for Weight Loss Risks
There is a boxed warning for semaglutide regarding its ability to increase the risk of developing thyroid gland tumors, which can include the development of a type of thyroid cancer called medullary thyroid carcinoma (MTC). This warning is based on the observance in animal studies of the development of tumors upon administration of semaglutide, but it is unknown if this same complication will affect humans.
Because of this warning, it is often not recommended to use semaglutide if you or anyone in your family has a history of MTC or Multiple Endocrine Neoplasia syndrome type 2 (MEN 2), which is a condition that causes tumors to develop in more than one gland in the body.
It is also important to contact your doctor immediately if, while taking semaglutide, you experience:
hoarseness
shortness of breath
difficulty swallowing
a lump or swelling in the neck
Indications
Having certain health conditions may affect how well semaglutide works, so it is important to tell your doctor if you have any other medical problems, but especially:
diabetic retinopathy
depression
kidney disease
digestion problems
type 1 diabetes
type 2 diabetes (if using Wegovy)
thyroid cancer
diabetic ketoacidosis
pancreatitis
Side Effects of Wegovy
Some of the mild and common side effects associated with Wegovy include:
burping
bloating or pain in the abdomen
gas
indigestion or heartburn
dizziness
diarrhea
headache
nausea
vomiting
constipation
fatigue
stomach flu
These mild side effects often go away within a few days to a couple of weeks, but be sure to talk to your doctor if they become bothersome or worsen.
While there are some potentially severe side effects of Wegovy, they are not common. However, they can include the following:
low blood sugar
gallbladder problems
allergic reaction
increased heart rate
pancreatitis
Improving Weight Loss Results
While semaglutide can help with weight loss, the greatest results are seen when combining it with other lifestyle changes, namely, reduced calorie intake, regular exercise, and behavioral therapy.
When examining the benefits offered by calorie reduction and semaglutide co-use, a 2021 study included 611 randomized participants to test semaglutide vs. placebo over 68 weeks, with them following a low-calorie diet for the first 8. The study found that more individuals who took semaglutide obtained bodyweight decreases of at least 5% compared to placebo, and more people from the semaglutide group obtained weight losses of 10% or 15%.
This same trial also used semaglutide as an adjunct to behavioral therapy. The researchers concluded that using semaglutide to supplement behavioral therapy may help more patients achieve more than the 5% or 10% weight loss typically seen solely through behavioral interventions at 6 to 12 months.
Calorie Reduction
Discuss with your doctor what type of calorie reduction you should follow to see results while still ensuring you are providing your body with enough fuel. Finding the correct calorie range to aim for is crucial for weight loss success, as aiming for a daily calorie amount that is too low is difficult to sustain, leading many to discontinue weight loss efforts completely.
Another way to promote weight loss is to be mindful of the food you receive these calories from. For example, it is better to meet your calorie count by consuming fruits, veggies, and whole grains than by eating only processed foods. This is because, when eating whole foods, you can consume more food, feel fuller for longer, and provide your body with essential vitamins and minerals.
Regular Exercise
Yet another critical component of reaching a healthy body weight is regular exercise. For those who are overweight, this may seem challenging because of the strain placed on the body through their excess weight, which can make exercise seem impossible.
Your doctor can discuss with you some low-impact exercises that are a great place to start, with examples that include walking, cycling, or swimming. Despite being low impact, these exercises are still a great way to get moving, nurture your body, and promote weight loss.
Behavioral Therapy
Our eating habits are primarily based on pre-set behaviors, which is why behavioral therapy can help us break these habits and forge newer and healthier habits. Behavioral therapy can consist of counseling about exercises and nutrition or education on self-monitoring these areas.
Therapy may also help someone identify their mental barriers to weight loss and help them address these challenges. When you have the tools needed to mentally face these challenges, you can see better success with your weight loss efforts.
Semaglutide for Weight Loss
For those struggling with their weight, many weight loss aides offering quick results are viewed as too good to be true, and for a good reason. Most methods touting quick results also result in fast weight regain once the diet is stopped, placing you back where you started. However, semaglutide does not promise quick and drastic results, which is one way in which it is different.
While semaglutide can help with weight loss through its modification of hormones controlling appetite, the best results are seen when it is combined with healthy lifestyle changes, such as calorie reduction, regular exercise, and behavioral therapy. When taking semaglutide, the ultimate goal is forging a healthier life, and semaglutide helps give a boost when these good habits are already in place.
If you fit the criteria for Wegovy and are interested in this medication for weight loss, reach out to our clinic today to begin making a positive change in your health.
References
Singh, G., Krauthamer, M., & Bjalme-Evans, M. (2021). Wegovy (semaglutide): a new weight loss drug for chronic weight management. Journal Of Investigative Medicine, 70(1), 5-13. doi: 10.1136/jim-2021-001952
Ahrén, B., Atkin, S. L., Charpentier, G., Warren, M. L., Wilding, J., Birch, S., Holst, A. G., & Leiter, L. A. (2018). Semaglutide induces weight loss in subjects with type 2 diabetes regardless of baseline BMI or gastrointestinal adverse events in the SUSTAIN 1 to 5 trials. Diabetes, obesity & metabolism, 20(9), 2210–2219. https://doi.org/10.1111/dom.13353
FDA Approves New Drug Treatment for Chronic Weight Management, First Since 2014. (2021). https://www.fda.gov/news-events/press-announcements/fda-approves-new-drug-treatment-chronic-weight-management-first-2014
Wadden, T. A., Bailey, T. S., Billings, L. K., Davies, M., Frias, J. P., Koroleva, A., Lingvay, I., O'Neil, P. M., Rubino, D. M., Skovgaard, D., Wallenstein, S., Garvey, W. T., & STEP 3 Investigators (2021). Effect of Subcutaneous Semaglutide vs Placebo as an Adjunct to Intensive Behavioral Therapy on Body Weight in Adults With Overweight or Obesity: The STEP 3 Randomized Clinical Trial. JAMA, 325(14), 1403–1413. https://doi.org/10.1001/jama.2021.1831
Semaglutide Injection: MedlinePlus Drug Information. (2022). https://medlineplus.gov/druginfo/meds/a618008.html
About Dr. Mel Irvine
Dr. Mel Irvine, DNP and Clinical Sexologist specializes in sexual medicine and beauty in Fort Myers Florida. She earned her Doctor of Nursing Practice at Florida Gulf Coast University and her master's degree at the University of Alabama at Birmingham. In 2018, she completed a preceptorship at San Diego Sexual Medicine with Dr. Irwin Goldstein and obtained her clinical sexologist certification from STII with Dr. Carol Clark. She is passionate about working with singles and couples to learn and explore their sexuality and sexual health needs through providing a comfortable and nonjudgmental atmosphere. As a provider she offers a balanced and holistic approach that encompasses a multimodal care delivery model.
Our sexual medicine and beauty treatments in Fort Myers Florida:
https://drmelirvine.com/storage/2022/11/Semaglutide-for-Weight-Loss-Facts-Benefits-and-Risks.jpg
533
800
John
https://drmelirvine.com/storage/2021/10/dr-mel-irvine-main-logo-300x83.png
John
2022-11-03 14:54:26
2022-11-04 14:54:38
Semaglutide for Weight Loss: Facts, Benefits, and Risks