O-Shot® for Improving the Female Orgasm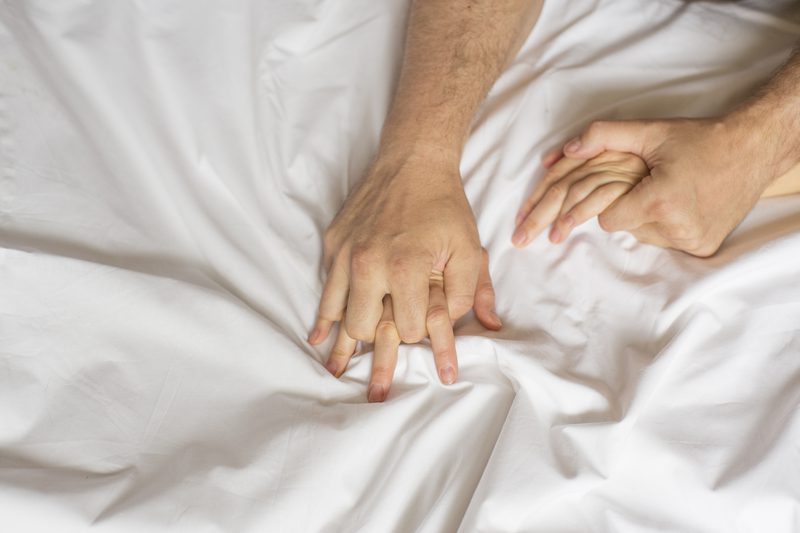 For women struggling to orgasm, and not for lack of effort on their partner's part, things can seem immensely frustrating. Or, maybe you can orgasm, but it is a significant letdown and not as satisfying as you expected. Whatever disappointment you are experiencing around the female orgasm, an O-Shot® can help.
Also known as the orgasm shot, the O-Shot utilizes the basics of regenerative medicine to remedy sexual dysfunction and improve your sex life.
What is Sexual Dysfunction?
Much as the name suggests, sexual dysfunction occurs when the body's reaction to a sexual interaction does not go as it should. For women, this can mean a lack of sexual desire, inability to become aroused, or inability to orgasm during sex.
Sexual dysfunction is not uncommon, with studies suggesting that around 43% of women experience it at least once in their lives.
Sexual dysfunction can dramatically affect a woman's overall health, which is why the O-Shot, with its use of PRP therapy, is a promising remedy.
Using PRP Therapy
The O-Shot utilizes platelet-rich plasma (PRP) therapy, which is a form of regenerative medicine that uses the body's own healing capacity in a targeted manner.
Platelet-rich plasma is a component of our blood that possesses growth factors, which enable the body to heal itself. By isolating this portion of the blood and then increasing the amount of it injected back into the body, healing can be amplified. For the O-Shot, which injects PRP into areas of the vagina, healing involves creating new nerves and blood vessels.
While there is still a lot unknown about how exactly PRP helps the body heal itself, research into its mechanism of action shows that it can release up to 35 different growth factors or healing substances.
This is likely because the platelets injected during PRP allow the area that received the injection to attract your body's own stem cells, which are blank cells that can differentiate, or become, any type of cell in the body. With stem cells, the body is able to build new tissue and repair damaged tissue, fixing any dysfunction.
Benefits of the O-Shot
Some of the benefits observed in females who receive the O-Shot include:
increased arousal
increased sexual desire
an intensified orgasm during masturbation or sex
increased lubrication
These benefits combine to make you more interested in sex and give you a more satisfying conclusion to your sexual experiences.
Preparing For The O-Shot
For those interested in improving their female orgasm and increasing their sexual satisfaction, the O-Shot may be an ideal treatment for you. Before receiving this treatment, though, you will need to meet with a doctor to discuss your symptoms and rule out other health conditions that may be contributing to your low libido or lack of orgasm.
To make this process smoother, it is helpful to have information regarding your sexual and health history available so that your doctor can be as well-informed as possible.
What to Expect
When receiving an O-Shot, the most concerning part is often preparing oneself to receive an injection "down there," a place where it is safe to say all women would rather not have a needle. However, this procedure is not painful to receive, and knowing what to expect can help to further decrease your nerves.
Once your doctor has determined that you are a good fit for the O-Shot, they will ask you to remove all clothing from your lower body. They will then apply numbing cream to the labia, clit, and/or G-spot. This helps the procedure become painless.
Your doctor will then take a sample of your blood and spin it in a centrifuge, which separates the plasma from the platelets.
Once the platelets have been separated, your doctor will inject a local anesthetic into your labia, clit, and/or G-spot before injecting your platelets into the same area(s).
After receiving your injection, the procedure is complete, and you are free to leave. The whole procedure typically takes 30 minutes, so only a small portion of your day.
Recovery
Recovering from the O-Shot does not take very long, and at most, you may have a little sensitivity at the injection site for a day or two. In fact, recovery is so minor that many people who receive the O-Shot can go on to have sex the very same day as their treatment.
Recovery can be different for everyone, though, so it is best to discuss what to expect from recovery with your provider before and after receiving your O-Shot.
Results of the O-Shot
Within the first few days to one week, heightened sensation in the treated area is common.
By three weeks, the body will have begun developing new tissue, and by three months, it will have reached its peak development. Even more, the results seen in tissue repair and growth can last at least a year.
Side Effects of the O-Shot
A 2014 pilot study of the O-shot found that two of the 11 women who participated experienced the following side effects:
ejaculatory orgasm
continuous sexual arousal
spontaneous orgasm
sexual arousal with urination
However, no long-term complications have been reported with the use of the O-Shot.
Another more recent study on 68 women reported no extreme sexual arousal or ejaculating problems or other serious side effects.
These studies suggest that side effects from the O-Shot are unlikely and only temporary when they do occur. However, it is always recommended to discuss potential side effects, and your risk of them, with your doctor before receiving an O-Shot.
Improve Female Orgasms with the O-Shot®
For women experiencing sexual dysfunction, the O-Shot offers a way to increase libido and help you attain the coveted orgasm, all through the targeted treatment of your body's own healing powers.
Using PRP therapy injected into the clit, labia, and/or G-spot, the O-Shot can help your body repair damaged tissue and build new tissue, addressing the causes of sexual dysfunction on a cellular level. With a quick recovery time and results within just a few weeks, the O-Shot takes the best of regenerative medicine and offers a way to improve your sex life.
References
Rosen R. C. (2000). Prevalence and risk factors of sexual dysfunction in men and women. Current psychiatry reports, 2(3), 189–195. https://doi.org/10.1007/s11920-996-0006-2
Dawood, A., & Salem, H. (2018). Current clinical applications of platelet-rich plasma in various gynecological disorders: An appraisal of theory and practice. Clinical And Experimental Reproductive Medicine, 45(2), 67-74. doi: 10.5653/cerm.2018.45.2.67
Runels C, Melnick H, Debourbon E, Roy L (2014) A Pilot Study of the Effect of Localized Injections of Autologous Platelet Rich Plasma (PRP) for the Treatment of Female Sexual Dysfunction. J Women's Health Care 3: 169. doi:10.4172/2167-0420.1000169
Neto JB (2017) O-Shot: Platelets Rich Plasma in Intimate Female Treatment. J Women's Health Care 6: 395. doi: 10.4172/2167-0420.1000395
About Dr. Mel Irvine
Dr. Mel Irvine, DNP and Clinical Sexologist specializes in sexual medicine and beauty in Fort Myers Florida. She earned her Doctor of Nursing Practice at Florida Gulf Coast University and her master's degree at the University of Alabama at Birmingham. In 2018, she completed a preceptorship at San Diego Sexual Medicine with Dr. Irwin Goldstein and obtained her clinical sexologist certification from STII with Dr. Carol Clark. She is passionate about working with singles and couples to learn and explore their sexuality and sexual health needs through providing a comfortable and nonjudgmental atmosphere. As a provider she offers a balanced and holistic approach that encompasses a multimodal care delivery model.
Our sexual medicine and beauty treatments in Fort Myers Florida:
https://drmelirvine.com/storage/2022/12/O-Shot®-for-Improving-the-Female-Orgasm.jpg
533
800
John
https://drmelirvine.com/storage/2021/10/dr-mel-irvine-main-logo-300x83.png
John
2022-12-06 11:16:43
2022-12-29 11:20:19
O-Shot® for Improving the Female Orgasm