Hormone Replacement Therapy (HRT) and Dementia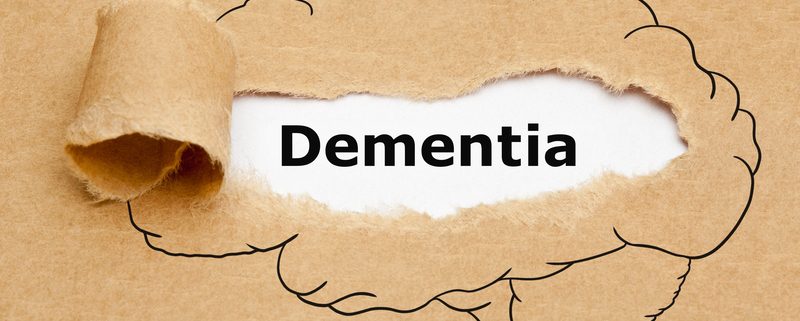 Hormone replacement therapy involves the supplementation of hormones, typically estrogen and/or progestogen, but testosterone may also be used. The type of hormone used will depend on the end-goal of the therapy. It's also possible for a combination of hormones to be administered during HRT, with application methods including tablets, gels, patches, or creams.
Who Benefits from Hormone Replacement Therapy?
HRT is most commonly used for women going through menopause. Menopause is a transition every woman goes through where hormone levels change from what the body previously experienced.
The hormones estrogen and progesterone typically fluctuate on a monthly cycle, leading to a menstrual cycle. However, once women enter their 40s, their levels of estrogen and progesterone may begin to decline, resulting in irregular periods, hot flashes, and other symptoms of menopause. This time period, which lasts, on average, for seven years, is termed the perimenopause phase.
Following perimenopause is menopause, which has an average age of onset of 52 years and begins 12 months after someone's last period. It is at this point that the symptoms of menopause may increase. Once someone enters menopause, HRT can begin to help with the negative symptoms that they may be experiencing.
Some people may want to take HRT because they experienced the transition into menopause early. This can occur due to a variety of reasons such as:
surgical removal of the ovaries, uterus, or both
genetic or chromosomal factors
cancer
autoimmune disease
smoking
While not every person who goes through menopause will need HRT, some people may experience distracting or troubling symptoms, which HRT can help with. This then allows them to go about their life and daily activities more easily.
Some of the symptoms of menopause that HRT may help with include:
sleep problems
night sweats and hot flashes
vaginal dryness
urinary problems
mood changes
osteoporosis
irregular periods
difficulty concentrating
thinning hair
In addition to the symptoms of menopause, other studies have suggested that HRT may help reduce the risk of heart failure and heart attacks, improve muscle function, and prevent skin aging. However, these observations are still under scrutiny and require more research to confirm these benefits.
Side Effects of HRT
Most of the side effects of HRT disappear after only a few weeks. They can include:
headaches
breast tenderness
indigestion
vaginal bleeding
bloating
depression
mood changes
migraines
leg cramps
acne
nausea
back or abdominal pain
However, one long-term side effect of HRT that you may commonly hear associated with HRT is that it increases the risk of developing dementia, which is a condition that causes memory loss and a decline in cognitive functioning. Let's take a closer look at the claims to this statement to see if there is any validity behind them.
Can HRT Cause Dementia?
The answer to this question is not very straightforward. Let me explain. A study analyzed 84,739 women from Finland and found that, of the women who started HRT with both estrogen and progestogen before they turned 60, their risk of Alzheimer's disease was 17% higher than in women who did not have HRT. The risk is smaller, only 9%, in women who had a hysterectomy and then started estrogen HRT. In addition, these observations were only found in women who took HRT for longer than ten years.
The numbers have a wider range for women who start HRT after the age of 60, with a risk of Alzheimer's that is 15-38% higher. In addition, women in this group only need to be on HRT for 3-5 years before seeing these statistics.
Yet another study, the Women's Health Initiative Memory Study, found that undergoing HRT substantially increased the risk of developing dementia.
Between these two studies, it seems likely that HRT can increase the risk of dementia, right? Well, other studies have found conflicting evidence.
A study of women in the UK found no increased risk of developing dementia with HRT usage. This study found that the percentage of women who developed dementia was the same no matter the dose, hormone type, or duration of HRT. The percentage of women who had used HRT with and without dementia was 14% for both groups, showing no increased risk. [3]
Other studies have found no relationship or even a decreased risk of Alzheimer's with HRT. So, the relationship between HRT and dementia requires further investigation to determine the true nature of these conflicting results.
The Role of Hormones in Dementia
Dementia occurs in more women than men, and while the exact reasoning behind this is unknown, it is speculated that it has something to do with the hormone estrogen. As we know, during menopause, the amount of estrogen in a woman's body decreases. In comparison, men continue to produce the same amount of testosterone throughout their lives, which can be converted to estrogen by the body's brain cells. Meaning, women who have gone through menopause have lower estrogen levels in their brain than men who are the same age. Again, this may lead to the development of dementia, but not enough research exists to back it up.
However, if this is a cause of dementia, then reasoning would suggest that hormone replacement therapy would then be able to prevent dementia since it helps with the lack of estrogen. Evidence to support this is contradictory though, as we saw. Because of this, the relationship between HRT and dementia risk requires further investigation, including more inclusive observational studies and a deeper understanding of the role of hormones in dementia development.
Final Remarks
While these conflicting results may seem concerning if you are considering HRT, there is no definitive proof that HRT causes dementia; we have only situational studies that set out with the goal of proving a link between HRT and dementia, possibly skewing the results in their favor. It is likely that these results are purely by chance or due to another factor not measured by the study.
Still, as with all treatments, it is best to talk to your doctor about the associated risks and potential side effects before beginning. HRT can be beneficial to some individuals, so you should not let the incomplete research sway you against HRT entirely, especially since there are many benefits to the treatment.
References:
[1] Savolainen-Peltonen, H., Rahkola-Soisalo, P., Hoti, F., Vattulainen, P., Gissler, M., Ylikorkala, O., & Mikkola, T. (2019). Use of postmenopausal hormone therapy and risk of Alzheimer's disease in Finland: nationwide case-control study. BMJ, l665. doi: 10.1136/bmj.l665
[2] Imtiaz, B., Tuppurainen, M., Rikkonen, T., Kivipelto, M., Soininen, H., Kröger, H., & Tolppanen, A. (2017). Postmenopausal hormone therapy and Alzheimer disease. Neurology, 88(11), 1062-1068. doi: 10.1212/wnl.0000000000003696
[3] Vinogradova, Y., Dening, T., Hippisley-Cox, J., Taylor, L., Moore, M., & Coupland, C. (2021). Use of menopausal hormone therapy and risk of dementia: nested case-control studies using QResearch and CPRD databases. BMJ, n2182. doi: 10.1136/bmj.n2182
[4] Hormones and dementia. (2021). https://www.alzheimers.org.uk/about-dementia/risk-factors-and-prevention/hormones-and-dementia
[5] MC, C., PM, M., & DG, M. (2005). The Women's Health Initiative Memory Study: findings and implications for treatment. The Lancet. Neurology, 4(3). Retrieved from https://pubmed.ncbi.nlm.nih.gov/15721829/
About Dr. Mel Irvine
Dr. Mel Irvine, DNP and Clinical Sexologist specializes in sexual medicine and beauty in Fort Myers Florida. She earned her Doctor of Nursing Practice at Florida Gulf Coast University and her master's degree at the University of Alabama at Birmingham. In 2018, she completed a preceptorship at San Diego Sexual Medicine with Dr. Irwin Goldstein and obtained her clinical sexologist certification from STII with Dr. Carol Clark. She is passionate about working with singles and couples to learn and explore their sexuality and sexual health needs through providing a comfortable and nonjudgmental atmosphere. As a provider she offers a balanced and holistic approach that encompasses a multimodal care delivery model.
Our sexual medicine and beauty treatments in Fort Myers Florida:
https://drmelirvine.com/storage/2022/03/Hormone-Replacement-Therapy-HRT-and-Dementia.jpg
533
800
John
https://drmelirvine.com/storage/2021/10/dr-mel-irvine-main-logo-300x83.png
John
2022-03-22 09:58:30
2022-03-26 09:40:08
Hormone Replacement Therapy (HRT) and Dementia