Testosterone Replacement Therapy in Men Under 30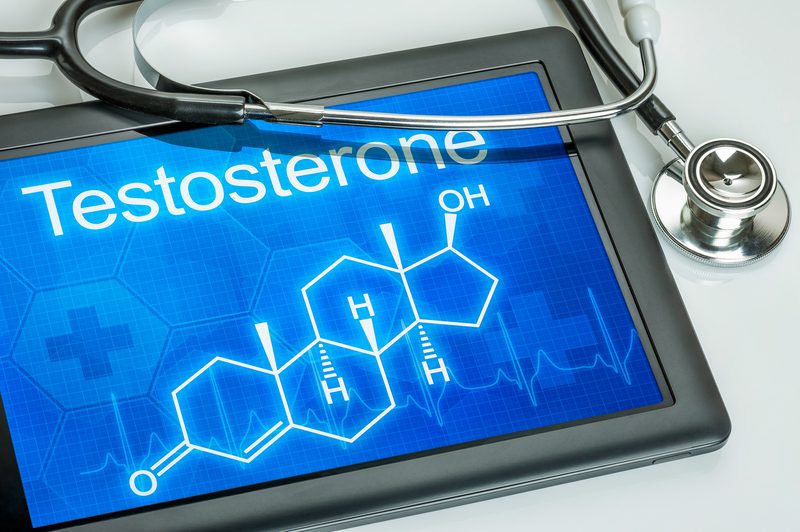 The hormones in our body play a powerful role in many actions, but that doesn't mean that they always stay at the level we need them. Some natural decline in hormones is expected as we age, but in some cases, this decline occurs sooner than expected.
Testosterone is one such example of this, which gradually starts declining at the age of 30. However, some men may suffer from low testosterone levels when under 30. To help support these cases, testosterone replacement therapy is a treatment option.
The Role of Testosterone
The most prominent sex hormone in men is testosterone, which is primarily produced by the testes with small quantities also produced by the adrenal glands.
Testosterone plays a prominent role in producing traditionally male characteristics, such as fat distribution, sperm production, body hair, muscle mass and strength, and a deeper voice.
However, testosterone is also crucial for other functions of the body, including regulating sex drive, bone mass, and the production of red blood cells.
Low Testosterone Levels: Signs and Potential Causes
Testosterone tends to peak during adolescence and early adulthood but then naturally declines with age, typically at a gradual rate of 1% to 2% each year starting at age 30. However, some men may find that their testosterone levels decrease more rapidly and dramatically at an earlier age, leaving younger men with low testosterone levels.
Some of the signs of testosterone deficiency in adult men include:
loss of muscle mass
reduced facial and body hair
hot flashes
low libido
infertility
small testicles
brittle bones
increased breast size
irritability
depression
Low testosterone levels can result from a range of conditions.
Some conditions affecting the testes include infection, direct injury, castration, chemotherapy, radiation treatment, or tumors.
Conditions affecting the pituitary gland can also result in low testosterone levels, with these causes including:
medications (especially morphine, steroids, and major tranquilizers)
tumors
HIV/AIDS
certain autoimmune conditions and infections
Other factors affecting testosterone levels do not impact a single organ, but instead the whole body. These factors include:
high blood pressure
high cholesterol levels
using illegal drugs
being overweight or obese
using anabolic steroids
drinking excessive amounts of alcohol
Some inherited diseases may also cause low testosterone levels in men under 30, such as Prader-Willi syndrome, Kallman's syndrome, Down syndrome, or Klinefelter syndrome.
Those with health conditions of liver disease or diabetes may also suffer from low testosterone.
Treating Low Testosterone Levels
If you are experiencing the symptoms of low testosterone, it is important to see a doctor, especially one who specializes in hormones. Your doctor can help you determine the cause of your low testosterone, which may be from an underlying medication condition requiring treatment or lifestyle habits that can be changed.
Once the cause is determined, your doctor can work with your to help address the cause and manage your symptoms through testosterone replacement therapy.
Testosterone replacement can also help improve some of the conditions resulting from low testosterone levels. For example, men with osteoporosis due to low testosterone may see an increase in bone strength (and reduced fracture risk).
Testosterone Replacement Therapy
If you have low testosterone levels, one of the most common forms of treatment, besides addressing the cause of these low levels, is testosterone replacement therapy, which restores testosterone levels in the blood.
It is prescribed to men with hypogonadism, diagnosed through a blood test that reads testosterone levels as below 300 nanograms per deciliter. In addition, you must have symptoms such as breast growth, fatigue, and sexual dysfunction.
Testing Testosterone Levels
One problem with testing testosterone levels is that a man may appear to have normal testosterone levels, yet they still experience the symptoms of low testosterone. In these cases, measuring the amount of active (free) testosterone in the body is crucial.
Around 98% of the testosterone in the body is bound to albumin or sex-hormone-binding globulin (SHBG). This testosterone is referred to as "bound testosterone," and the remaining 2% that is not bound is referred to as "free testosterone."
This free testosterone is what connects to the testosterone receptors within the body's cells, and it is the absorption of free testosterone that allows for certain cell functions, such as cell replication in the muscles and bones. Free testosterone is also responsible for creating secondary sexual characteristics.
Most testosterone tests account for "total testosterone," which is all the testosterone found in the bloodstream. However, these tests do not account for cases of excessive bondage to albumin or SHBG, which can decrease the amount of free testosterone.
Testing for free testosterone may uncover low testosterone levels even if total testosterone appears normal.
Receiving Testosterone Therapy
Through this treatment, which is only available with a prescription, testosterone can be delivered in many ways, including
injections into the muscle every few weeks
a patch applied inside the mouth
gels or patches applied to the skin
pellets inserted under the skin of the buttocks
When starting testosterone replacement therapy, you will often notice improvements in blood testosterone levels within a week. Improvements in sexual function, alertness, mood, energy, and overall well-being can take longer to appear, anywhere from 4 weeks to several months.
Unless your low testosterone levels are due to a medical illness, testosterone replacement therapy is often a lifelong treatment. It also requires routine checkups with your doctor to assess your blood testosterone levels and ensure that the smallest dosage is used to still obtain results.
The Power of Testosterone
For men younger than 30 who display low testosterone levels, testosterone replacement therapy is a way to restore blood testosterone levels and relieve symptoms that result from a low amount of this hormone.
Despite the many benefits of testosterone, there are some medical conditions that may make someone an unideal candidate, so it is important to discuss with your doctor if testosterone replacement therapy is right for you.
When done correctly, testosterone replacement therapy can replace testosterone levels without raising them too high. Seeing a qualified doctor who closely monitors your hormone levels is vital to minimize potential risks and see the full-body benefits of testosterone replacement therapy.
References
Rastrelli, G., Guaraldi, F., Reismann, Y., Sforza, A., Isidori, A., Maggi, M., & Corona, G. (2019). Testosterone Replacement Therapy for Sexual Symptoms. Sexual Medicine Reviews, 7(3), 464-475. doi: 10.1016/j.sxmr.2018.11.005
Miner, M., Canty, D., & Shabsigh, R. (2008). Testosterone Replacement Therapy in Hypogonadal Men: Assessing Benefits, Risks, and Best Practices. Postgraduate Medicine, 120(3), 130-153. doi: 10.3810/pgm.2008.09.1914
About Dr. Mel Irvine
Dr. Mel Irvine, DNP and Clinical Sexologist specializes in sexual medicine and beauty in Fort Myers Florida. She earned her Doctor of Nursing Practice at Florida Gulf Coast University and her master's degree at the University of Alabama at Birmingham. In 2018, she completed a preceptorship at San Diego Sexual Medicine with Dr. Irwin Goldstein and obtained her clinical sexologist certification from STII with Dr. Carol Clark. She is passionate about working with singles and couples to learn and explore their sexuality and sexual health needs through providing a comfortable and nonjudgmental atmosphere. As a provider she offers a balanced and holistic approach that encompasses a multimodal care delivery model.
Our sexual medicine and beauty treatments in Fort Myers Florida:
https://drmelirvine.com/storage/2022/09/Testosterone-Replacement-Therapy-in-Men-Under-30.jpg
532
800
John
https://drmelirvine.com/storage/2021/10/dr-mel-irvine-main-logo-300x83.png
John
2022-09-19 12:08:39
2022-09-19 12:08:39
Testosterone Replacement Therapy in Men Under 30