Transgender Hormone Replacement Therapy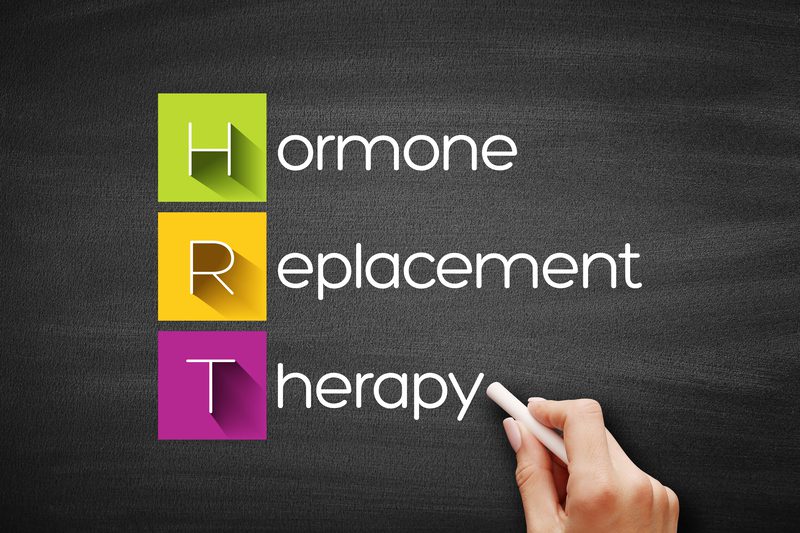 It can be a distressing and confusing sensation when the physical features of your body do not match the gender you identify with. For those looking for a way to modify some of these features and feel greater peace with your body, transgender hormone replacement therapy is an option.
What Is Transgender Hormone Replacement Therapy?
Transgender hormone therapy, also known as gender affirming hormone therapy, offers a way to change your body's physical characteristics to match the gender you identify with.
With sex hormone levels (including which hormone is the most prominent) a primary contributor to the features you develop, supplementing hormone levels helps in developing the physical characteristics that match your chosen gender.
Transgender hormone therapy primarily involves two hormones, estrogen and testosterone, which are the primary sex hormones for women and men, respectively.
Because these hormones produce different physical attributes, there are two forms of transgender hormone therapy, feminizing and masculinizing, depending on whether the identified gender is female or male.
Feminizing Hormone Therapy
For feminizing hormone therapy, medication is given to block the action of testosterone while the hormone estrogen is also supplemented. By blocking testosterone and increasing estrogen levels, feminine secondary sex characteristics are induced.
Masculinizing Hormone Therapy
With masculinizing hormone therapy, the male hormone testosterone is given, which decreases the production of estrogen while increasing the amount of testosterone in the body. This then induces physical changes that result from male hormones and suppresses menstrual cycles.
Who is Transgender Hormone Therapy For?
Transgender hormone therapy is intended for those whose physical characteristics do not match the gender with which they identify.
Through transgender hormone therapy, gender dysphoria can become less severe, and there may also be a reduction in psychological and emotional distress.
Transgender hormone therapy also offers many improvements to those who undergo it in areas such as quality of life, sexual satisfaction, and social functioning.
However, transgender hormone therapy is not for everyone, as it can affect fertility and sexual function. Additionally, it might be discouraged in those who have had hormone-sensitive cancer, such as prostate or breast cancer.
Because of this, it is crucial to weigh the benefits and risks of this treatment with your doctor before deciding if it is the right choice for you.
The Effect of Hormone Therapy
Transgender hormone replacement therapy blocks the production of the prominent sex hormone and then supplements with the primary sex hormone of the identifying gender. By doing this, it offers a way to match someone's physical appearance with the gender they identify with.
For example, for those who identify as male, masculinizing hormone therapy suppresses estrogen production and supplements with testosterone, increasing testosterone levels. Over time, this results in the disappearance of certain female secondary characteristics and the emergence of specific male secondary characteristics.
Both feminizing and masculinizing hormone therapy can be completed on their own or combined with feminizing or masculinizing surgery.
Additionally, the changes that result from hormone therapy can be temporary or permanent.
What To Expect
Before beginning treatment, your doctor will perform a health evaluation to rule out any medical conditions that can affect or negatively interact with treatment.
This can include:
personal and family medical history review
lab tests for blood sugar, lipids, liver enzymes, blood count, and electrolytes
a pregnancy test (for those undergoing masculinizing therapy)
age- and sex-appropriate screenings
a physical exam
immunization review
Because transgender hormone therapy can affect fertility, your doctor will also discuss with you any future plans regarding children. The longer you are on hormone therapy, the higher the risk of permanent infertility, which is why this discussion is critical before starting treatment.
Additionally, testosterone might limit fertility for those undergoing masculinizing hormone therapy, but it is still possible to become pregnant if you have your ovaries and uterus. If pregnancy is something you want to avoid, it is essential to discuss with your doctor birth control methods.
Feminizing Hormone Therapy
When beginning feminizing hormone treatment, you often start with a medication that blocks the male sex hormone (androgen) receptors. This medication suppresses the primary hormones of the gender with which you do not identify.
After a few weeks of only taking this medication, you will then begin taking estrogen.
You will gradually notice the differences as the hormone begins to take effect. For those taking estrogen, this can include:
decreased spontaneous erections
softer, less oily skin
slowing of scalp hair loss
breast development
testicular atrophy
decrease muscle mass
redistribution of body fat
decreased facial and body hair growth
Masculinizing Hormone Therapy
For masculinizing hormone therapy, you will be prescribed testosterone, typically starting with a low dose that slowly increases over a few months.
For those taking testosterone, the changes that your body experiences can include:
stopping your period
body fat redistribution
facial and body hair growth
deeper voice
vaginal atrophy and clitoral enlargement
increase muscle mass and strength
For those with a persistent menstrual flow, your doctor may also recommend progesterone to help control it.
The Importance of Regular Checkups
When undergoing transgender hormone therapy, it is important to see your doctor regularly for checkups. Additionally, your doctor will see you whenever there has been a change to your hormone regimen. These appointments are essential to monitor behavioral health and ensure that the lowest dose that still achieves the desired effects is being used.
It is also important for those who have not had surgical interventions to undergo routine protective care.
For feminizing hormone therapy, this can include:
breast cancer screening
prostate cancer screening
supplementation (e.g., vitamin D, calcium)
For masculinizing hormone therapy, preventive care can include:
cervical cancer screening
breast cancer screening
supplementation (e.g., vitamin D, calcium)
vaginal bleeding evaluations
Transgender Hormone Replacement Therapy: Providing Peace
Transgender hormone replacement therapy offers a way to stimulate the body to produce the physical characteristics that match the gender you identify with. This can be a greatly rewarding treatment for those who are transgender to improve quality of life and reduce gender dysphoria.
However, it is important to remember that any long-term hormone therapy can have some risks, such as infertility, which is why discussing this treatment with your doctor is important. Additionally, regular checkups are essential to ensure that you remain in good health, and when monitored by a doctor, transgender hormone therapy can bring you the peace and comfort of a body that matches your gender identity.
References
Unger, C. (2016). Hormone therapy for transgender patients. Translational Andrology And Urology, 5(6), 877-884. doi: 10.21037/tau.2016.09.04
White Hughto, J., & Reisner, S. (2016). A Systematic Review of the Effects of Hormone Therapy on Psychological Functioning and Quality of Life in Transgender Individuals. Transgender Health, 1(1), 21-31. doi: 10.1089/trgh.2015.0008
Weinand, J., & Safer, J. (2015). Hormone therapy in transgender adults is safe with provider supervision; A review of hormone therapy sequelae for transgender individuals. Journal Of Clinical &Amp; Translational Endocrinology, 2(2), 55-60. doi: 10.1016/j.jcte.2015.02.003
Baker, K., Wilson, L., Sharma, R., Dukhanin, V., McArthur, K., & Robinson, K. (2021). Hormone Therapy, Mental Health, and Quality of Life Among Transgender People: A Systematic Review. Journal Of The Endocrine Society, 5(4). doi: 10.1210/jendso/bvab011
About Dr. Mel Irvine
Dr. Mel Irvine, DNP and Clinical Sexologist specializes in sexual medicine and beauty in Fort Myers Florida. She earned her Doctor of Nursing Practice at Florida Gulf Coast University and her master's degree at the University of Alabama at Birmingham. In 2018, she completed a preceptorship at San Diego Sexual Medicine with Dr. Irwin Goldstein and obtained her clinical sexologist certification from STII with Dr. Carol Clark. She is passionate about working with singles and couples to learn and explore their sexuality and sexual health needs through providing a comfortable and nonjudgmental atmosphere. As a provider she offers a balanced and holistic approach that encompasses a multimodal care delivery model.
Our sexual medicine and beauty treatments in Fort Myers Florida:
https://drmelirvine.com/storage/2022/09/Transgender-Hormone-Replacement-Therapy.jpg
533
800
Ben Irvine
https://drmelirvine.com/storage/2021/10/dr-mel-irvine-main-logo-300x83.png
Ben Irvine
2022-09-09 11:15:37
2023-11-14 17:11:44
Transgender Hormone Replacement Therapy